Orthopedic Patient Information on Total Joint Replacement
The Joint Implant Surgery and Research Foundation is dedicated to the advancement of total joint replacement surgery and product development. In keeping with this goal JISRF has created this Patient Information section for people seeking information on total joint replacement.
Total Knee Replacement
Patella-femoral Disease
Total Shoulder Replacement
Where Did It All Begin?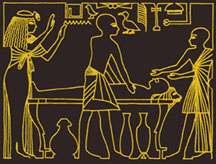 It is suspected that as far back in history as the time of the ancient Egyptians, attempts were being made to implant metals into the human body in the form of gold or copper skull plates. The earliest written records of the application of metals in surgical procedures date back as far as the year 1565, but not until the 20th century did the orthopedic surgeon join forces with metallurgical and materials engineers to form the coalition we now refer to as Bio-Medical Engineering. This partnership has opened the door to solving such problems as materials/tissue compatibility and weight -bearing stress on implants in the body, with spectacular results in the field of joint implant surgery.
To all of us as individuals, perhaps the most tangible benefit of the medical discoveries made in the last 200 years is the fact that we all now enjoy longer, healthier, more productive lives. Diseases that were once hopeless or permanently crippling are now routinely prevented or cured. Each day men and women in the medical and allied professions perform what our forefathers would have considered to be miracles giving the gift of life through new medicines, new vaccines and new breakthroughs in surgical technique.
But let us reflect for a moment on one simple question ... What good to prolong the beating of a heart, the functioning of a lung, or to replace a damaged kidney if the mobility and potential productivity of a human being has been cut short by the crippling pain of the joints due to injury or disease? That engineering masterpiece, the human skeleton, gives form and motion to flesh and muscle through its movable joints ... the hips, knees, shoulders, elbows, ankles, wrists, fingers and toes ... all of which, unfortunately, are susceptible to injury or degenerative diseases for which preventive medicines have yet to be discovered. Thousands of men, woman, and children are suffering, painfully, at this very moment? You may also become a victim. It is the aim of this foundation to find the answers, to spread the word, to relieve the pain. Through education and research, a way to repair or replace all the movable joints will be found. It can only mean a brighter future for all of us.
Patients guide THA 1972Patient's guide to total hip replacement

Patient's Guide To Total Knee Replacement
See more historical documents from JISRF
A Patient's Guide To Hip & Knee Surgery

This friendly and informative book is written by an orthopaedic surgeon specializing in jointreplacement and related surgeries, including hip resurfacing and knee arthroscopy. It contains useful information for patients who are considering treatment for hip or knee arthritis and related conditions.
Looking for an orthopedic surgeon?

American Association of Hip and Knee Surgery provides a "Doctor Locator"

Patient-Physician Communications

Here is a

letter from AAOS President James H. Beaty, MD regarding the disclosure of certain financial information in response to the recent settlement agreements between orthopaedic device manufacturers and the US Attorney of New Jersey (Department of Justice). This information may be helpful in responding to inquiries from patients and the public.
You will need the Adobe Reader to view and print these documents.