Joint Implant Surgery and Research Foundation History
The Foundation, through the leadership of Prof. Bechtol, was pioneering in many areas of total joint surgery. The following are some of his early accomplishments with JISRF as well as historical publications that he helped produce.
JISRF Founder Professor Charles O. Bechtol, M.D.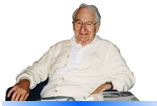 Since it was formed in 1971, JISRF's mission has remained the same – to operate for scientific purposes by conducting research into the continuous improvements of medical and surgical methods and materials, with the ultimate goal of preserving and restoring the joints of the human body and associated structures which are threatened or impaired by defects, lesions, or diseases.
1971
Started sponsoring C.M.E. courses on Total Hip Surgery (first course "Total Hip Arthroplasty" November 1971, 55 surgeons attended. Since then the Foundation has sponsored hundreds of seminars with thousands of surgeons, nurses and industry personnel in attendance.
1971
Published first of many surgical films on Total Hip Surgery.
1971
Issuance of certificate upon completion of total joint courses.
1971
Establishment of total joint fellowship.
1972
Hip Courses conducted every month.
1972
Establishment of Quarterly Newsletter for surgeons.
1972
Establishment of Patient Newsletter.
1972
Hip courses for Nurses were established.
1972
Published film "Surgical Role for Operating Room Nurses".
1972
Surgical film on THA sent to Pakistan for Continuing Education.
1972
Policy established for performing surgery on patients with limited funds.
1972
Creation of hip label pins for patients.
1972
Conducted research on

"Clean Room Study"
"Study on polymethyl-methacrylate"
"Consultation on research with Dr. Buchholz's work on antibiotic in bone cement"

1972
Time Lapse Photography in the evaluating of clean room.
1972
Sponsored research with NASA on metallurgical studies of hip stem.
1972
Published Patient's Guide to Total Hip and Total Knee replacement
1972
Published Patients Implant Data Cards
What is the Joint Implant Reserach Foundation and what is it doing for YOU?

Patients guide THA 1972Patient's guide to total hip replacement

Patient's Newsletter
Biomechanics of the Shoulder

Clinical Orthopaedics and Related Research, Number 146, January - February, 1980

The Surgical Technique of the Bechtol Total Hip Implant System

Surgeon's Newsletter

Nurse's Newsletter

Patient's Guide To Total Knee Replacement

The Role of the Nurse in Total Joint Replacement, Preoperative, Surgical, Postoperative