Total Joint Replacement Study Groups and Clinical Orthopaedic Research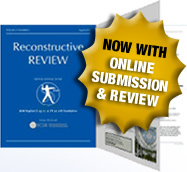 JISRF specializes in clinical and surgical orthopedic study groups, and product development for the advancement of total hip, knee, and shoulder surgery. The Foundation has a long rich history in the area of total hip, total knee, patella-femoral and total shoulder reconstructive surgery.
Continuing this tradition, JISRF efforts have included design, development, consultation, education, and promotion of both implants and surgical techniques. Over the past 35 years, JISRF has worked with numerous orthopaedic companies, and many institutions in the area of education, product design, mechanical testing, and clinical / surgical research.