JISRF to Attend the International Osteoporisis Foundation (IOF) World Congress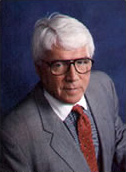 Kristaps J. Keggi, M.D.
On behalf of JISRF professor Kristaps Keggi of Yale University School of Medicine is atttending the IOF World Congress on Osteoporosis in Florence, Italy, May 5 -8, 2010. He is presenting the JISRF Study Group poster entitled "Neck Sparing Total Hip Arthroplasty - Lessons Learned".